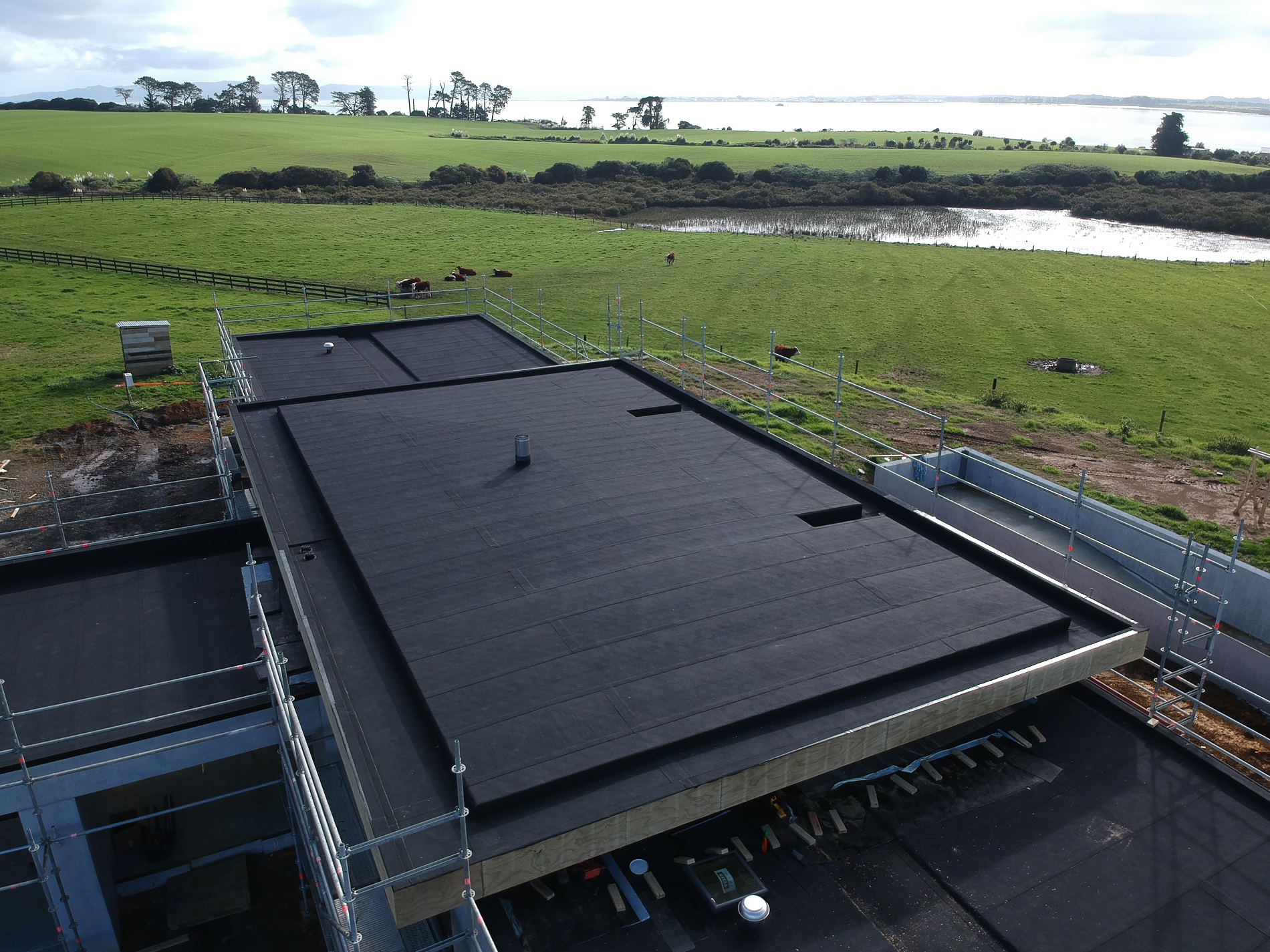 Warm roofs – insulated flat roof systems
Around one-third of the heat in an uninsulated house is lost through the roofing. We install warm roofs, which provide an optimal level of waterproofing,combined with insulation for energy efficiency in residential, commercial, and industrial buildings.
In a traditional cold roof, the thermal insulating layer is inside the structure, adhered directly to the roof substrate, for example, between the ceiling joists. The roof area above the membrane is therefore "cold".
A warm roof system on the other hand effectively wraps the entire roof area in a continuous energy-efficient blanket. The system, topped by a single or double-layer waterproofing membrane, is installed above the underlying substrate of plywood, concrete, or metal. Unlike a cold roof, there is no need to provide ventilation for the ceiling cavity.
Our warm roofs are specified for flat roofs regardless of their slope, and in new builds or renovations – where the warm roof system can be retrofitted to completely modernise an existing roof.