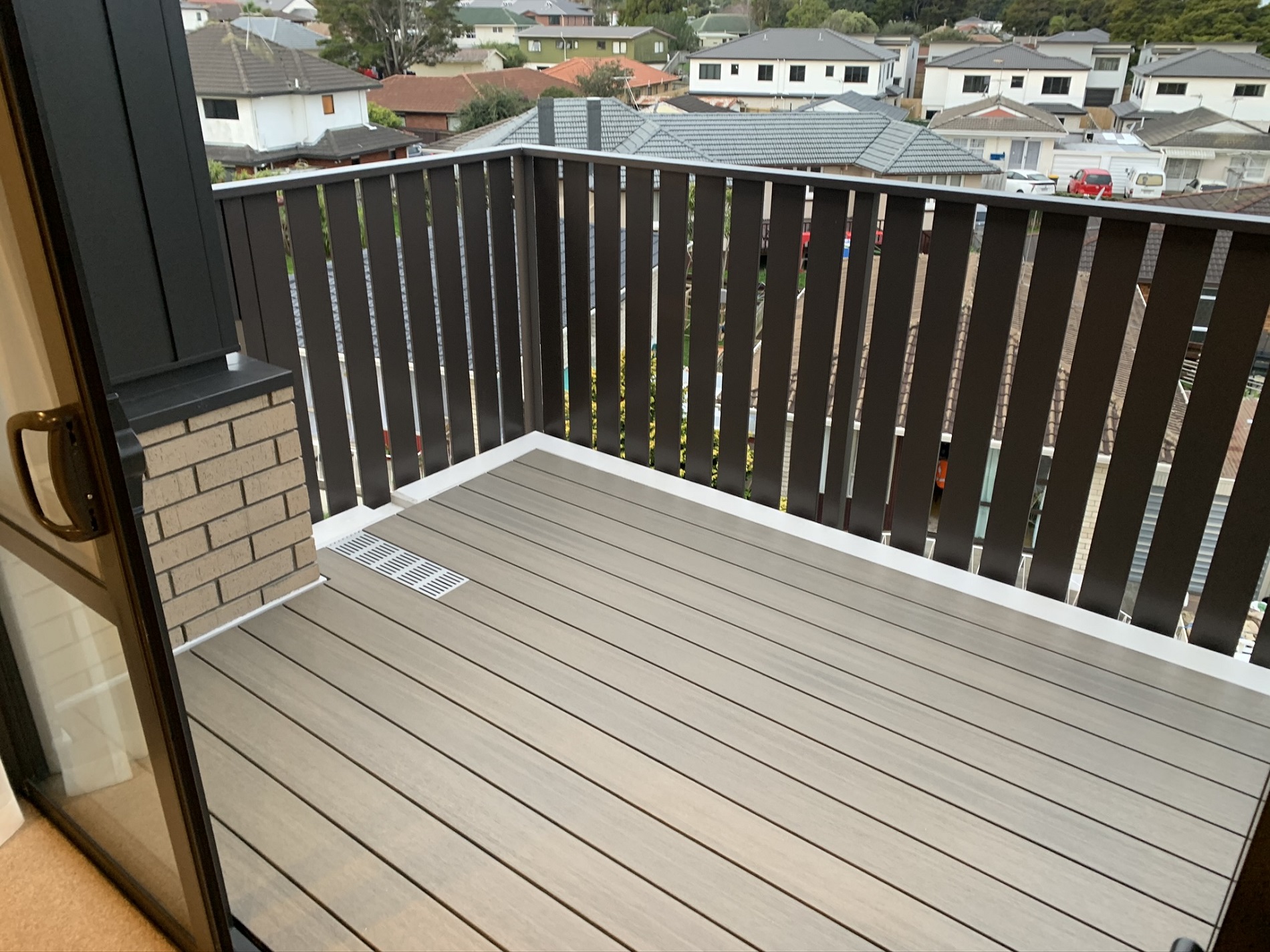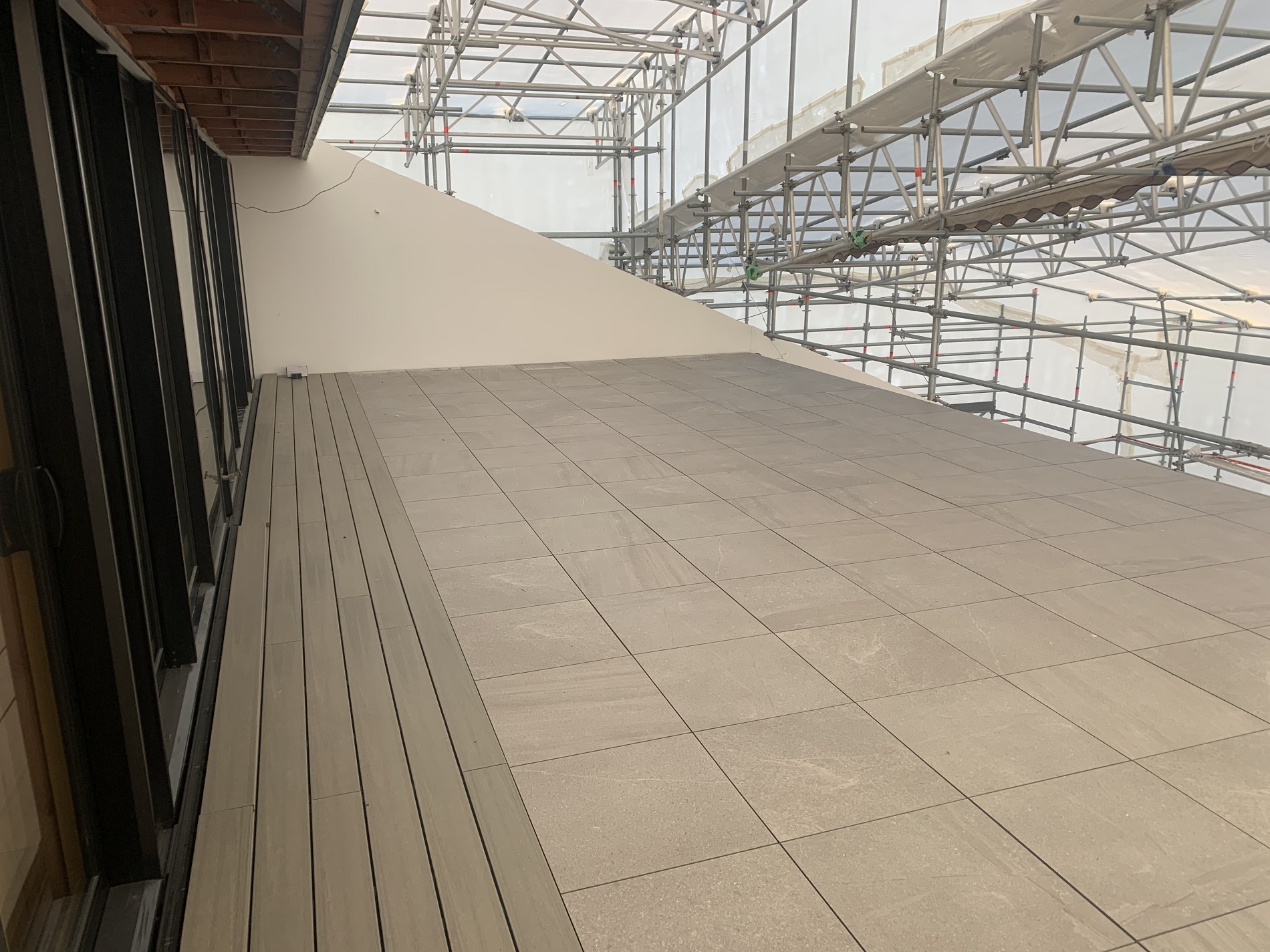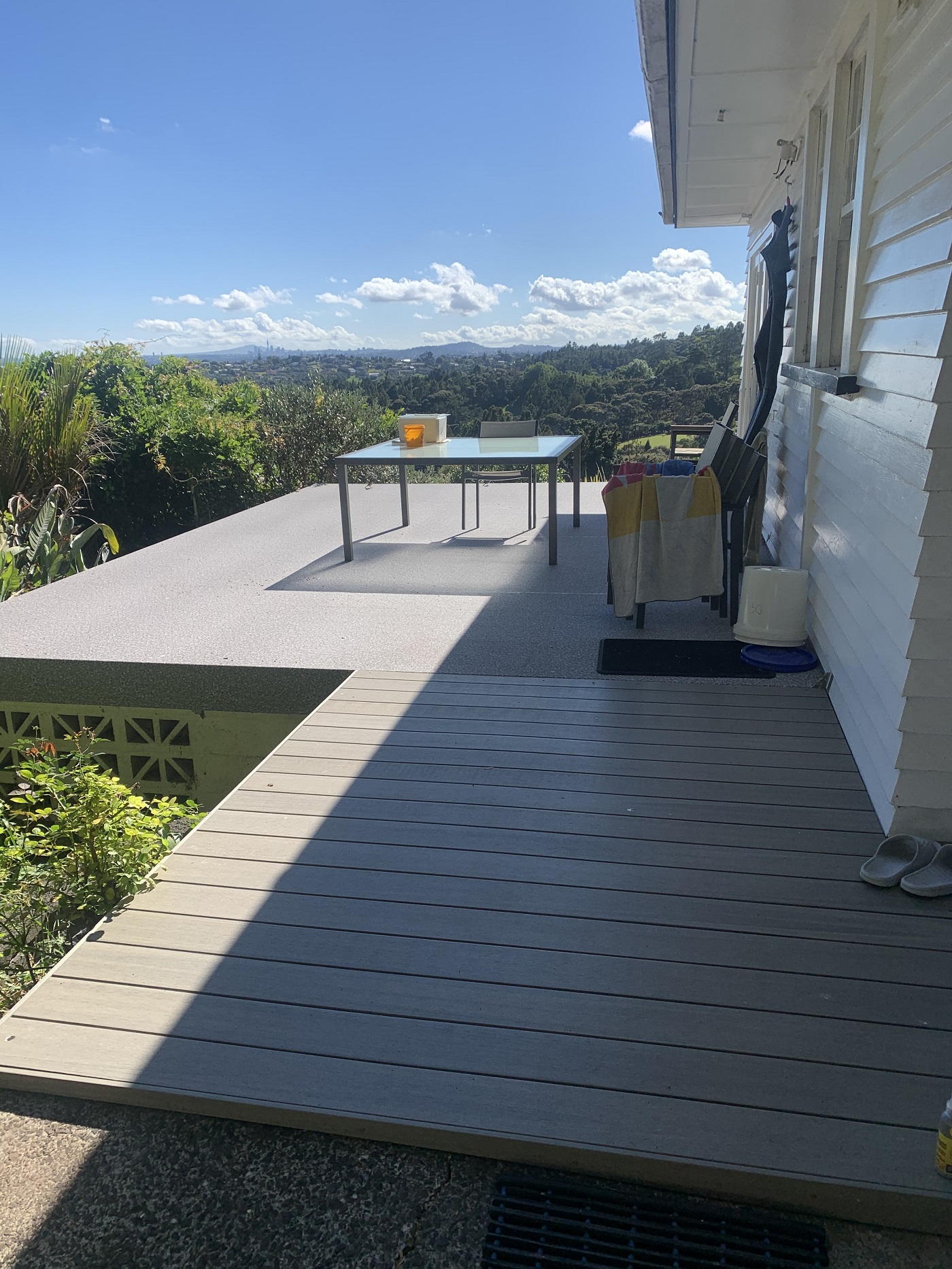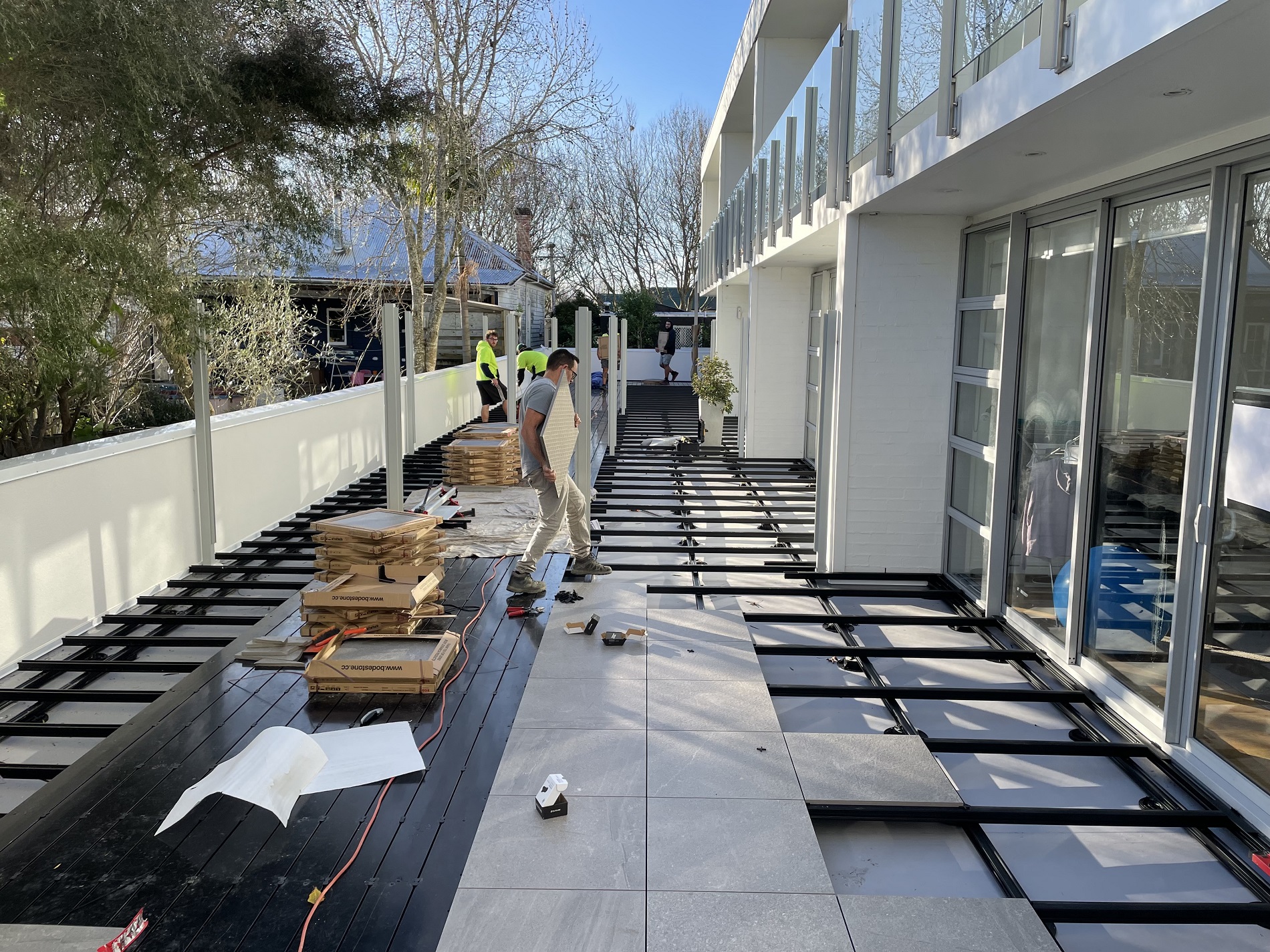 We Build Floating Decks
We are experienced builders of low-height floating deck systems designed for installation above watertight membrane roofs, pavements, concrete, or the ground for Auckland construction and landscaping projects, in both commercial and residential settings.
We can customise our solution to fit any situation where decking is needed above a living area, for example, or where space is limited, and a level threshold between indoor and outdoor surfaces is essential.
We can complete your project including full design services, application of a waterproof membrane if required, and installation of the floating deck support structure and the decking itself, whether hardwood timber, structural tiles, or composite decking.
Lightweight metal framing
With Outdure's floating deck system, Qwickbuild, the decking (or tiles, synthetic turf, or a combination) is supported by a level, stable, lightweight metal framework that can be customised to fit any external area of a commercial or residential building – from large rooftops to decks and balconies, narrow walkways, and complex underlying surfaces. All structural and fastening components are manufactured from marine-grade aluminium and stainless steel, and are strong as well as completely impervious to moisture.
Introduction to Qwickbuild from Outdure
The decking support structure "floats" on the substrate without penetrating it, so there is no damage to underlying watertight membranes on balconies and decks. The frames of the modular decking system can be made to measure then transported to your site, saving on installation time.